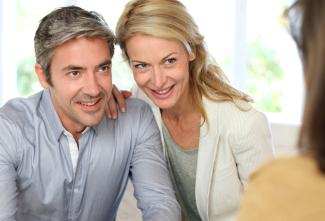 Annuity Solutions Even Smart Advisors Will Recommend
By Greg Freeman, JD, ChFC, CLU, RICP, CLTC
Download a reader-friendly PDF
Many fee-only advisors do not seem to be very big fans of annuities. Annuity contracts are often built with high fees, expensive guarantees, low returns, high surrender charges, and limited use for high-net-worth clients. Annuities have their own special way to turn capital gains into ordinary income, as if that was a good idea. Yes, they do provide guarantees, but these guarantees are not as important to clients who have significant other assets and can bear the risks that annuities would otherwise cover. I agree.
Now that I have that off my chest, let me give you six places where annuities could be of great value to your clients. You need to know this if you are going to give your clients a full range of good options in their planning. Some of these are quite limited, but when they apply, they can be a powerful solution.
 
1. Long Term Care for Uninsurable Clients
We often find ourselves in a bad place when we are trying to find a source of long-term care coverage for a client who is not insurable. Since underwriting blocks these clients, why not go to places where there is far less or zero underwriting? There are certain annuity contracts, qualified under the Pension Protection Act, which can pay out benefits on a tax-free basis, even if a large percentage of the value of the annuity consists of unrecognized gains. Not all annuities can do this, only those specifically qualified under the Pension Protection Act.
Better yet, the new annuities can be funded with cash from the old annuities you think the client should no longer own and from those cash value life insurance policies that clearly do not belong on the balance sheet. The exchange under Section 1035 works in both cases. But wait, there's more. When you exchange a life insurance policy or annuity on a single life to a Pension Protection Act annuity, you can also add the spouse as an eligible person to receive long term care benefits.
An annuity designed for long term care coverage converts ordinary annuity income into tax-free long-term care benefits, comparable to fully underwritten long term care insurance.
 
2. Net Income Charitable Remainder Unitrusts ("NIMCRUT's")
Greater focus is about to be placed on the use of charitable remainder trusts (CRT's) as taxes continue to rise, including capital gains taxes. The NIMCRUT allows the client to define the income to be paid out as the lesser of a percentage (say, 6%) or the actual income earned by the CRT. Further, if income is not paid out at the percentage stated due to lower earnings, the unpaid income is tracked in a make-up account to be paid later when the income does show up. Clients who use this approach want their CRT to grow as much as possible on a deferred basis, supporting their plan to take out the income later.
The conventional way to fund these trusts is to use stocks as the investment of choice when accumulation is desired, and then switch to bonds when the later income is desired. This is quite a logical method, but it has a couple of practical problems. First, during the accumulation phase, the stocks are not "leakproof". There can often be dividends coming out of the stocks, and those dividends will have to be paid out up to the full 6% in our example. So, undesired income will still leak out of the CRT. Then, when income is truly wanted and the stocks are sold and switched to bonds, the income will be slower than necessary. The problem here is that the bonds may not be paying out a full 6% in our example. Further, the bonds won't be able to send out excess income to the full extent of the make-up account.
Annuity funding can do a much better job. A low-cost variable annuity without pricey income, mortality, or other riders can be the vehicle through which the client invests in stocks via mutual fund options inside the annuity. Since all investments are inside the annuity, if no income is purposely withdrawn, there is no income being forced on the client. Everything grows without leakage. Then, at the time when a client wants income, all the client needs to do is have the annuity pay out whatever amount is desired into the trust. The Trustee then must pay that income out to the income beneficiary up to the 6% plus all of the income held in the make-up account. The client thus has full ability to control the rate of income coming out, limited only by the accumulated gains of the annuity contract since its inception.
I shouldn't have to say this but I will. The investments in the CRT, whether they are stocks, bonds, or annuities are all subject to losses as well as gains. Thus, whatever is planned for the CRT still needs to face the reality of the markets. We can't assume anything, just like with most other investments.
 
3. Capturing Life Insurance Losses
It should be no surprise that the surrender of a cash value life insurance contract has tax consequences totally tilted in the government's favor. If there is a gain, it will be treated as ordinary income. If there is a loss, no deduction is allowed. Heads the government wins, tails you lose. We like to use contracts with gains to fund other insurance needs on a tax-free basis under Section 1035. However, if there is a loss, something else must be done. Otherwise, clients are left with just giving away what could be a valuable tax loss.
You know where this is going – annuities. Let's say your client owns a life insurance policy into which the client has poured $100,000 of premiums over the years. Let's also say that insurance policy has a net cash value of $30,000, and the loss would be $70,000. We might ask the client to consider exchanging the $30,000 life insurance policy cash value into an annuity with the intention to grow and accumulate his or her funds. What advisors need to know is that while $30,000 was transferred into the annuity contract in my example, so was $100,000 of basis! Now the client can grow funds in the annuity to a full $100,000 before ever having a reportable gain. In many ways, we just turned this annuity into something that behaves like a limited Roth account. And before we leave this situation, there is another option. If the client were to hold the annuity for a reasonable period of time (maybe one year?), and then the client decided to surrender the annuity for something close to the $30,000, the $70,000 loss could be used against other taxable income. Losses on annuities can help with taxes. Basis problem solved.
 
4. Flooring Strategy
One of the most conventional ways to use annuities is as a part of a "flooring" strategy in the design of retirement income. This may be more important for your clients who are not super wealthy, but it is quite a powerful use of the insurance aspects of annuities. There are clients who just want a simple way to set up a guaranteed income at some basic level. Yes, that guarantee is subject to the claims-paying ability of the issuing carrier, but even if this is not a classic guarantee like Social Security, the income stream should be quite dependable. (Come to think about it, maybe I shouldn't have used Social Security as my example of a guaranteed income.)
The flooring strategy typically is built with assets that have a safer, low return. Annuities can fit this description quite well. And the existence of a minimum safe income allows clients to invest their other assets more aggressively, with a better opportunity to beat inflation and possibly fund needs that they might not otherwise be able to reach.
 
5. Spendthrifts
Sometimes a client wants to help a family member who is unlikely to be able to properly manage a large gift. Your client might not want to go to the expense and complications of setting up a trust so that a larger asset can be effectively used over the beneficiary's lifetime. Use of an annuity can be a perfect way to deliver a large gift without creating a short-term spending frenzy likely to end up with nothing. We have all heard about how poorly recipients of lottery winnings have fared. Also, annuities can protect people not just from themselves but also from others who would like to share in their good fortune.
 
6. Gift Annuities
Charitable organizations like to offer gift annuities as a way to raise funds. These annuities are set up as guaranteed payments from the charity to someone who initiates the plan with a larger gift. The donor receives a tax deduction for the difference between the amount of the gift and the value of the future income. This difference is essentially created by the fact that the charity pays out an income that is less than what could otherwise be obtained commercially. So, for example, when a buyer of annuities could be paid a lifetime income of 6% using annuities available in the market, that same buyer could become a donor and receive back an income closer to 4% from the charity. The rates that charities use for gift annuities are uniform, so that there is no difference whether the donor works with a specific ministry or with a college, or with any other non-profit.
In the conventional approach, the charity invests the donated funds in a way to deliver the promised income to the donor. Then, when the donor passes away, the charity is free to spend what is left of the fund created for that particular donor. However, a more attractive approach for the charity may be to buy an annuity at the beginning of the transaction. This commercial annuity will cover the entire risk of paying an income to the donor for life. And, since commercial annuities are based on higher interest rates, the cost of the commercial annuity can be significantly lower than the amount of funds given by the donor for the gift annuity. For example, a donor might give the charity $100,000 in exchange for a lifetime income of $4,000. The charity might be able to purchase a commercial annuity paying that same $4,000 income, but the charity might only need to pay $75,000 for that commercial annuity. This would give the charity a spread of $25,000 which it could use immediately and have no need to take investment risk or wait until the donor passes to be able to use the gain on the gift annuity for charitable purposes.
We could add a large number of other uses for annuities, which may appear in a future article. These particular approaches were highlighted because they can be out of the ordinary but very effective options advisors should keep in mind.
 
Concluding Comment
Annuity reviews can be just as important as life insurance reviews. Don't miss the opportunity to distinguish yourself as a comprehensive advisor always looking out for your clients. When you see an annuity in the list of assets held by your client, take advantage of having an AdvisorServe review. We will start with a question of why your client has the contract and whether that objective remains current. Then we will review the contract to see how it is performing and whether there are some improvements or cost reductions to be found. We want to help you make sure your client remains on the right track, even with products they may have purchased elsewhere. Annuity contracts have gone through several changes over the past few years, some quite good and some less attractive. You will want your clients to hold onto provisions that are no longer available and also take advantage of the provisions that are improvements.
Make annuity reviews a best practice for your firm.
---
Securities offered through Kestra Investment Services, LLC (Kestra IS), member FINRA/SIPC. Investment advisory services offered through Kestra Advisory Services, LLC (Kestra AS), an affiliate of Kestra IS.  AdvisorServe is a member of Partners Financial. Kestra IS and Kestra AS are not affiliated with AdvisorServe or Partners Financial.  Kestra IS and Kestra AS do not provide tax or legal advice.  This site is published for residents of the United States only. Registered Representatives of Kestra IS and Investment Advisor Representatives of Kestra AS may only conduct business with residents of the states and jurisdictions in which they are properly registered. Therefore, a response to a request for information may be delayed. Not all products and services referenced on this site are available in every state and through every representative or advisor listed. For additional information, please contact Kestra IS Compliance Department at 844-553-7872. Any website links referenced on this site are being provided strictly as a courtesy. Neither Kestra IS, Kestra AS, nor AdvisorServe are liable for any direct or indirect technical or system issues or any consequences arising out of your access to or your use of the links provided.